It's been a busy summer for our Young Darwin Scholars.
A total of 75 Scholars have taken part in the Young Darwin Scholarship program this year, consisting of residential stays at some of our most environmentally engaging locations to study the natural world.
The group of scholars is made up of nature enthusiasts, young ecologists and naturalists, budding wildlife photographers and geographers.
Here is what some of our scholars had to say about their experience.
"I absolutely loved my week! I made so many friends with similar interests and found it really useful to have the opportunity to speak to experts and people already in conservation careers."

Young Darwin Scholar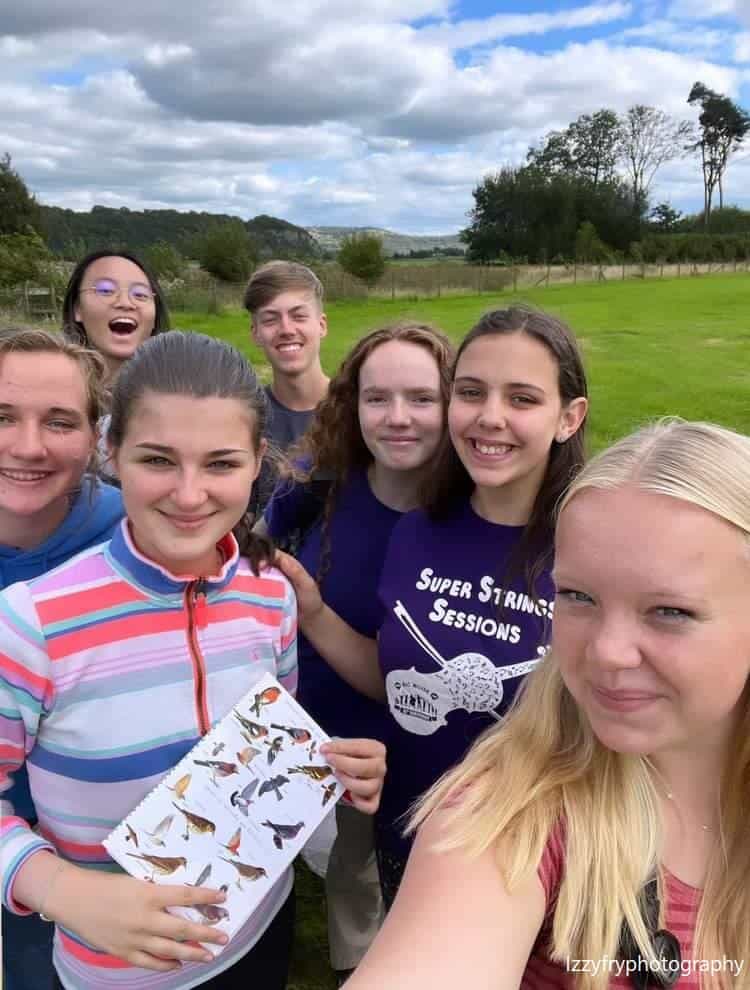 The young people who have attended this summers programme have had the chance to enjoy spending time with people of their own age who have a similar enthusiasm and interest in the natural world. Through the residential experience, they have built friendships that we hope will continue after the scholarship comes to an end and can further support each other into the next phase of their careers.
"The Young Darwin Scholarship has been an enriching experience which bridges the gap between the formal curriculum and extracurricular activities. It's shown me the diversity of science and has given me a multidisciplinary foundation upon which to build."

Young Darwin Scholar
Past scholars have continued to study ecology and biology through university degrees and PhDs. They have secured green careers in ecology and conservation, and many are volunteering with various environmental organisations. We hope the class of 2022 is able to take value from their experience, whichever career path they take.
As part of the scholarship they will also continue to receive mentoring and support from us at the Field Studies Council.
Dylan Byrne, Youth Engagement Officer for Field Studies Council, manages the Young Darwin Scholarship programme. He's had a busy few weeks in delivering each residential, joining in and ensuring the scholars really do get the most from their experience.
"Attending the scholarship weeks are one of the highlights of my year. To meet such inspiring young people, passionate to learn more about the natural world, wanting to help protect it, gives me great hope for the future"

Dylan Byrne, Youth Engagement Officer for Field Studies Council
The Young Darwin Scholarship takes place each year and although the wider UK applications are now closed, there is a unique opportunity for 18-25 year olds to attend an additional Young Darwin Scholarship in and around Lincolnshire.
The Doddington Young Darwin Scholarship has been generously funded as part of the Wilder Connections project in Doddington, who strongly believe in the benefits of supporting young people with their environmental interests.
Applications are now closed