---
Often a craft so many of us want to try, stained glass. Join us on a stained glass course at Field Studies Council.
Stained glass is a well-recognised traditional craft and is often seen within the windows of cathedrals and historic buildings. The designs are often spellbinding using bright colours and bold details.
Traditionally, the colour in the glass is created by mixing oxide powders with a sand and ash mixture. They are then melted down together. Artists often paint over this colour so as to add depth and definition to their designs.
When light shines through stained glass, the colour is projected into the building, changing the space's ambience and atmosphere. This translucent quality makes stained glass increasingly popular for installation in religious buildings.
Stained glass as a medium involves various techniques.
These include:
Cutting and breaking up glass.
Sandblasting
Plating
Leading and soldering fragments together
Gilding
Cementing and finishing techniques.
Stained glass requires specialist equipment, so it can be difficult for beginners to start. Joining in on one of our courses or holidays can be a great way to get started and a great opportunity to have a go.
Join in with Stained Glass Courses at Field Studies Council
Explore the possibilities of stained glass on one of our stained glass courses. You can learn the essential skills and techniques required to create your own spell-binding piece.
Our stained glass courses and holidays take inspiration from the beautiful natural surroundings of our centres, and local wildlife. The landscape is abundant with flora and fauna, so let the UK's nature and wildlife inspire your creativity.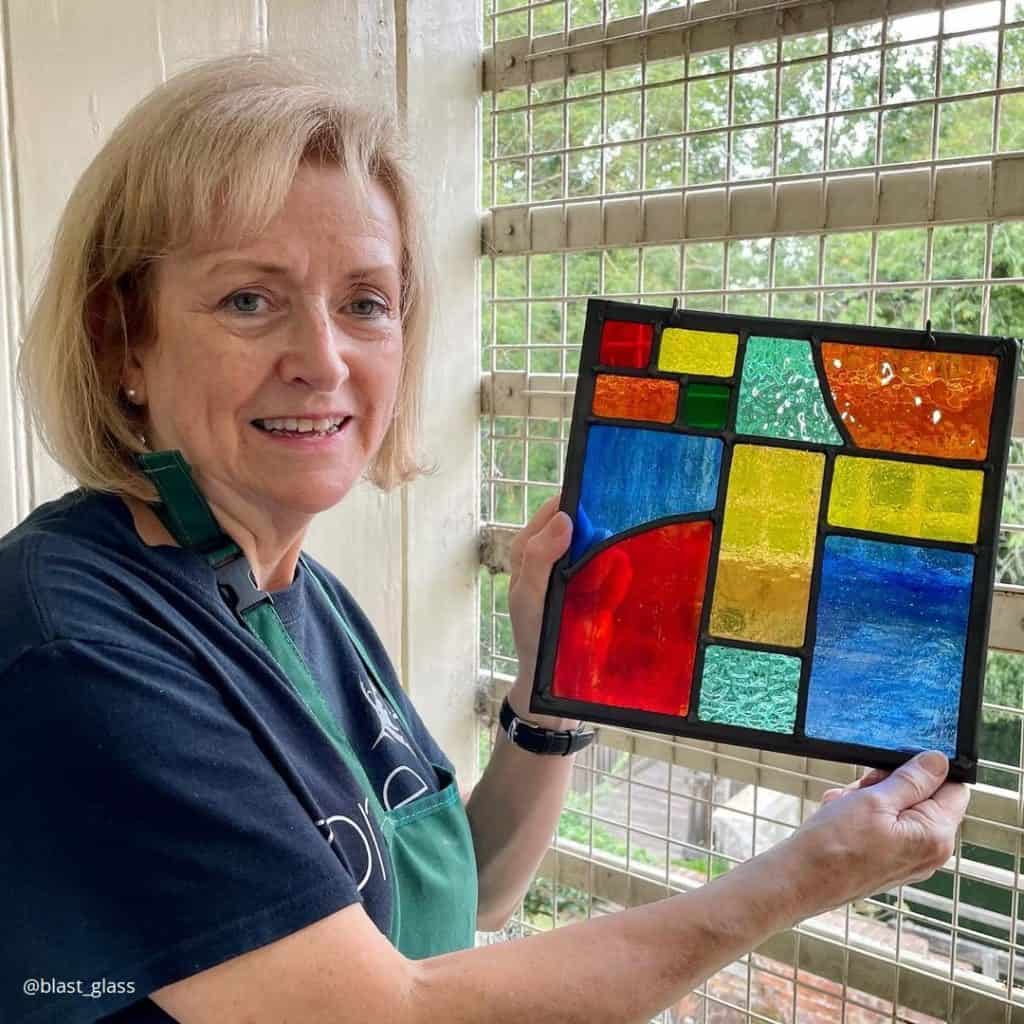 Field Studies Council's creative courses range from day art courses and longer craft weekends. We also offer week long art and craft holidays.
Stained glass courses and holidays do feature mostly studio time, but getting outdoors in the natural landscape can have a whole host of benefits: creatively, mentally and fantastic for all-round well-being.
They are more than just a learning experience, they are a chance to meet like-minded people, a chance to unwind from the hustle and bustle of everyday life and experience the UK's glorious countryside, offering a relaxing backdrop to your time away.
Study stained glass techniques at one of our most inspiring locations, Flatford Mill in Suffolk.