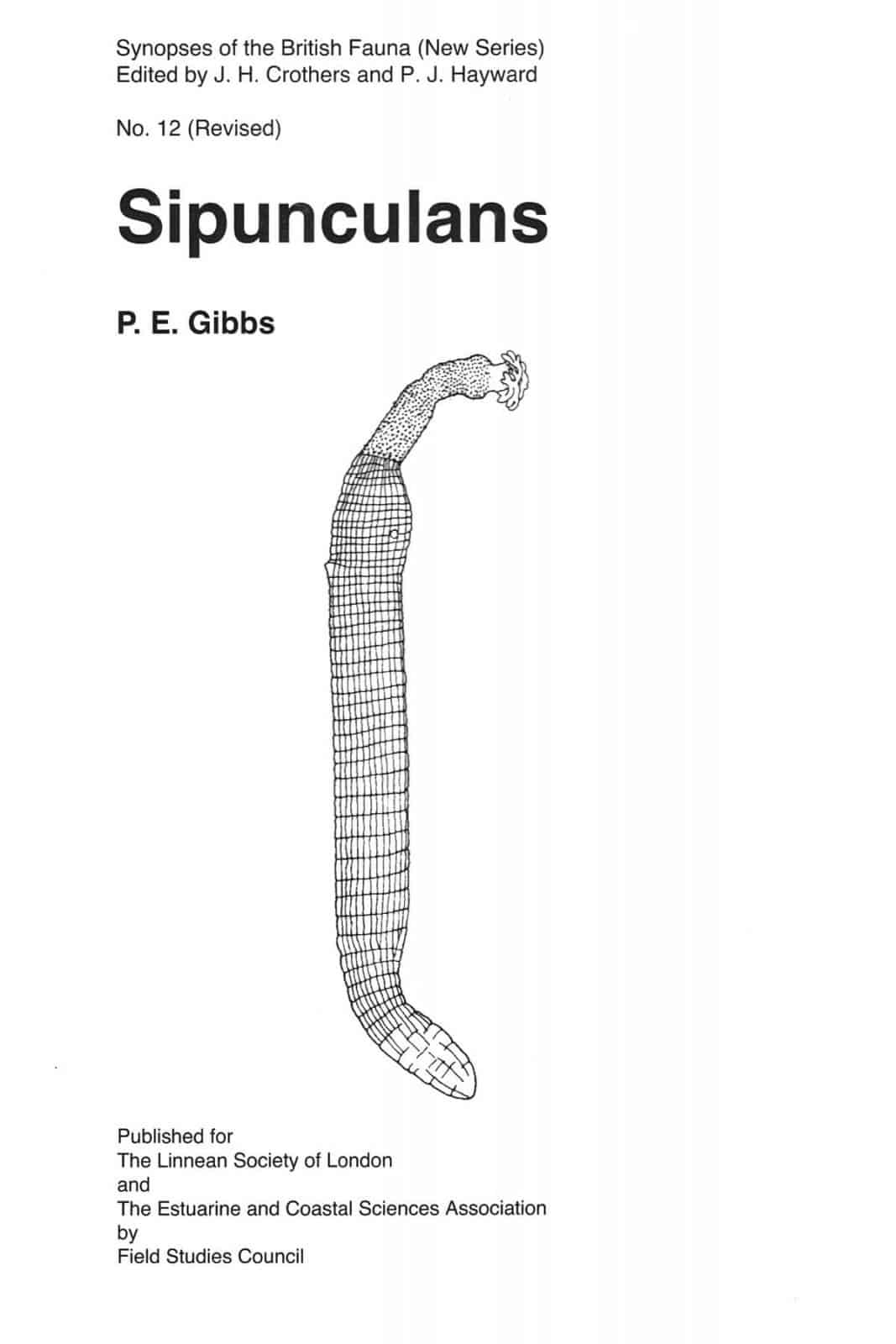 Sipunculans
The Sipuculans Synopsis covers the 12 species in 8 genera of Sipunculans which occur in British waters (to a depth of 200 metres). Also included is information on the habitat, geographical range, taxonomy and nomenclature for each species.
The phylum Sipuncula comprises a small but distinct group of worm-like animals. Sipunculans are exclusively marine animals, and do not penetrate estuaries to any great extent. Worldwide there are 17 genera and about 150 species. Generally the British fauna is essentially that of European and Scandinavian seas.
Synopses of the British Fauna is a series of identification guides. Each volume in the series is a detailed account of a group of animals. They bridge the gap between standard field guides and more specialised monograph or treatise. Since 1993 the the Field Studies Council has published these guides on behalf of the Linnean Society.
These volumes are suitable for the lab or field. The editors aim to keep them as user friendly as possible, with technical terminology at a minimum and a glossary of terms. However the complexity of the subject matter makes the books more suitable for the more experienced practitioner.