This year we have a huge offering of opportunities for young people aged 16-25 interested in the natural world. Whether you are looking to complete your Gold Duke of Edinburgh Award, interested in finding out more about marine biology or simply wanting to meet like-minded people we are sure to offer something beneficial to you.
Duke of Edinburgh Gold Residentials
FSC is an Approved Activity Provider for the Duke of Edinburgh Award and this year we have 30 courses taking place including 'Climate Action Ambassador', 'Biodiversity and Conservation' and 'Geography of The Lake District' to name a few. Completing your Duke of Edinburgh Award will help you gain the essential skills, experience, confidence and resilience to successfully navigate adult life. View all of our Duke of Edinburgh Gold Residentials.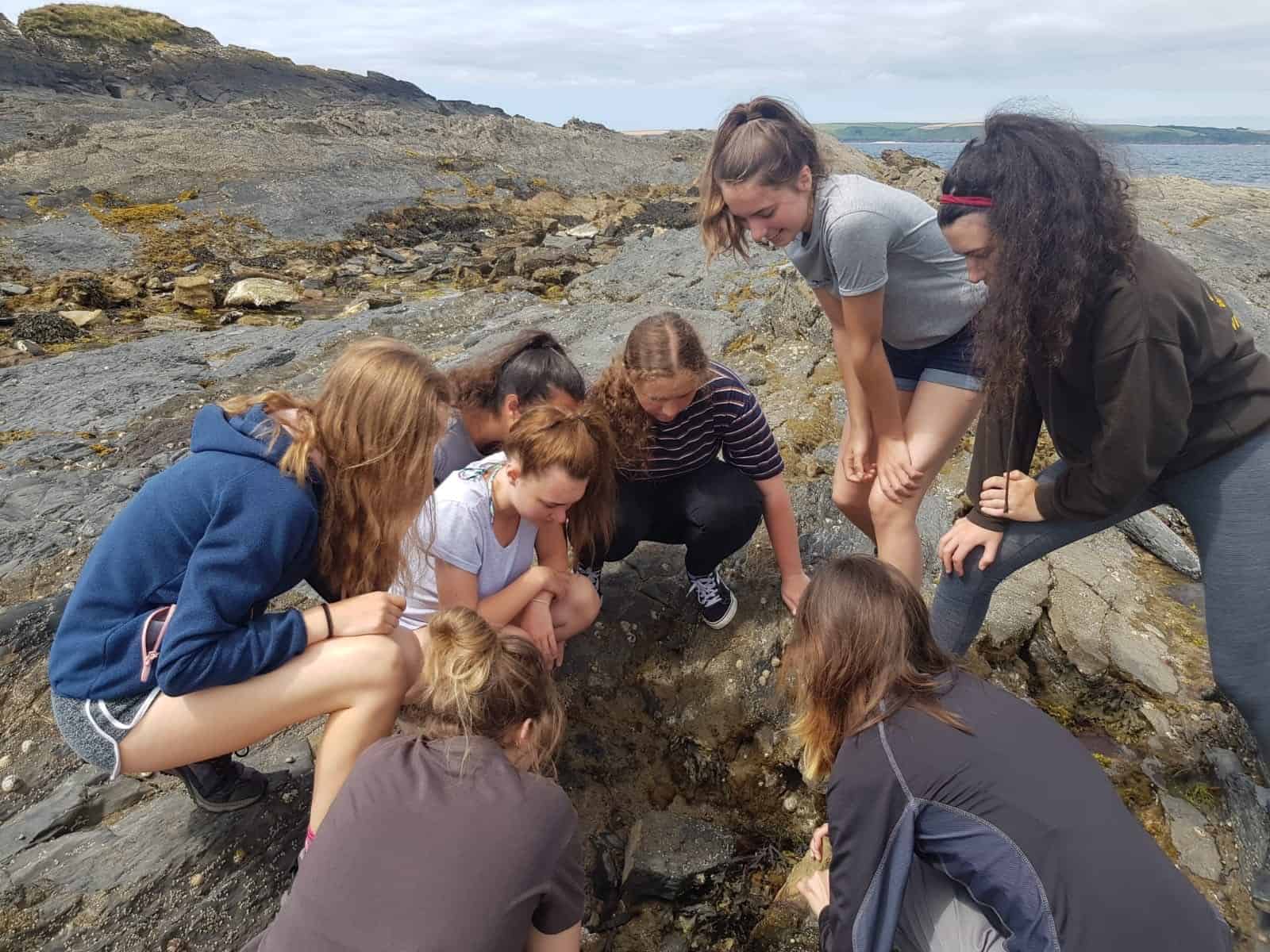 The Growing Confidence Project
This project helps young people discover more about wildlife and allows you to have fun learning skills in local environments. There are two one-day courses coming up in spring giving you the opportunity to visit Birmingham Botanical Gardens or to learn about bird ringing with the Shropshire Bird Ringing Group. The project is also funding one place each on a selection of 12 FSC natural history residential courses taking place at FSC Preston Montford. Find out more about the Growing Confidence Project.
Young Darwin Scholarship
The Young Darwin Scholarship is an FSC initiative to encourage and support young people who have a real interest in the natural world – to develop the next generation of 'Darwins'. 15 scholarships are awarded each year to young people aged 16 and 17 living in the UK who have demonstrated their interest and potential. Since 2012 we have welcomed 120 scholars to our centres to discover more about the natural world.
Applications are now open for the 2020 scholarship. Please fill out the application form by Friday 26th June 2020 and send to [email protected]. We will let you know at the beginning of July if your application has been successful. Find out more about the Young Darwin Scholarship.
I hadn't considered that one small application would forge such a pathway through my life. The FSC YDS planted and continues to grow my passion for the environment and sustainability. I have met two of my now closest friends, and it has provided a strong link to a community of fellow young people with similar passions and interests.

Olivia, former Young Darwin Scholar
Young Environmentalists Fund
Thanks to funding from The Jean Jackson Charitable Trust, FSC has £5,000 per year to support young people in need to attend specific FSC courses to develop environmental skills and understanding at a time when they are making career and life choices. To find out if you are eligible to apply for support, please visit out Young Environmentalists page.