Discover more as you learn about wildlife tracks and signs and improve your skills on our beginner to advanced courses.
We run regular tracks and signs courses throughout the year delivered online and UK wide by expert tutors and follow a framework to progress your learning at a level to suit you.
---
Learning how to track animals and wildlife tracking is a crucial skill within conservation management and key for species identification.
Wildlife Tracks and Signs Identification
It can be difficult knowing where to start when learning how identify key tracks and signs. Our range of online and face-to-face courses are appropriate for a range of levels allowing you to develop your tracking skills.
The data we can collect helps us understand the movement of individuals and populations either locally or globally during migration. It can also be used to inform us which species may need protection and management measures put in place, as tracking can allow us to see trends of species decline.
Courses cover being introduced to the tracks and sign from the wildlife around us and gaining skills as a nature tracker. Exploring signs left on the landscape by our wildlife, helps us to understand what they can tell us about those animals. Learning how to identify these signs to tell what species are present and what they have been doing.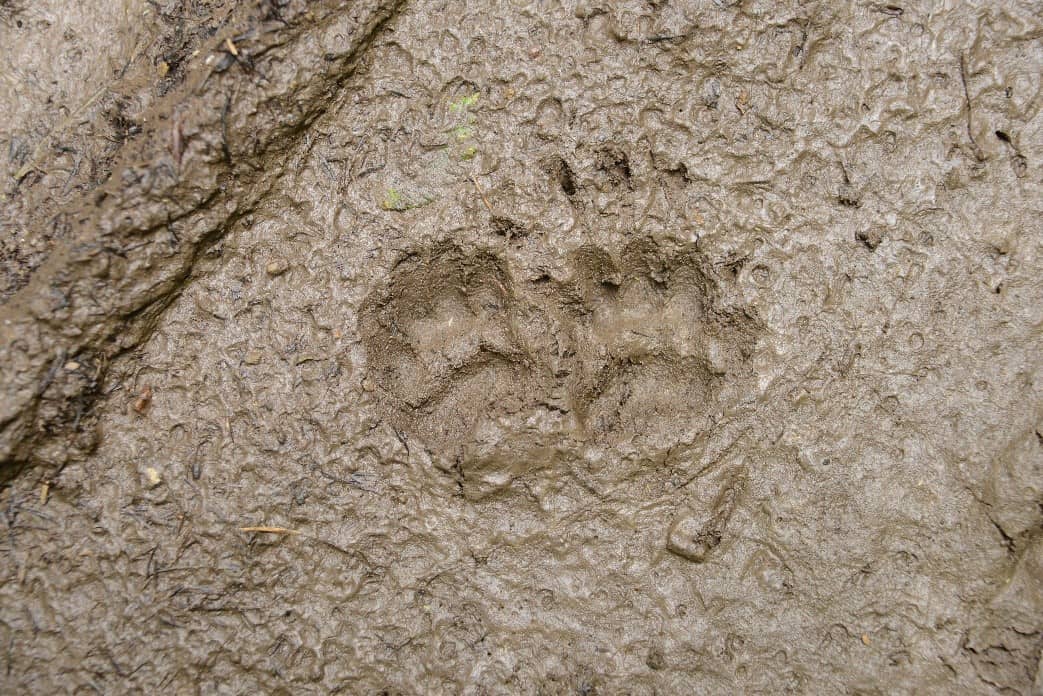 Wildlife Tracking Courses
Our tracks and signs courses are delivered by experts in the field, and will equip you with the skills and knowledge to discover more about the habits and life-cycles of Britain's wildlife. Our beginner courses are for anyone interested in discovering and exploring the tracks and signs left behind by British animals in nature. You can learn how to identify the key characteristics left behind by animals, improving identification and survey skills. We also offer licensing courses for more advanced levels.
Training is led by expert tutors who are passionate about the subject. Taking place at venues across the UK, or online, our courses are designed to progress your learning at a level to suit your needs. If you are interested in our tracks and signs online training, you can read about our Moodle learning environment.
Each course is part of a learning framework. You can see the course level descriptions here. Natural history courses are available at all levels from beginner through to professional training.
Tracking Identification Resources
FSC Mammal Tracks and Digns Guide features clear illustrations of the tracks left by mammals with paws (dog, fox, cat, rabbit, hare, otter, mink, polecat, pine marten, badger, weasel, shrew, hedgehog, mouse, rat, water vole and squirrel), and prints left by mammals with cloven hooves (sheep, wild boar and different species of deer).The Mammal Tracks and Signs Chart was produced in partnership with the Mammal Society
Birds Tracks and Signs Guide shows some of the common or distinctive bird tracks and signs you can find in gardens, woodland, sandy beaches and muddy places. Learn to spot the signs left by birds, including footprints, tracks, feeding evidence and the different types of droppings