We are delighted to launch our new programme of courses for 2020, offering a huge range of courses learning about, or taking inspiration from, the natural world.
We are renowned for both our Natural History Courses and Art Holidays which take place across our centres in the UK and which are delivered by passionate tutors. 2020 will see FSC running over 600 courses this year under the main categories of:
In our Natural History section introductory courses run alongside those offering advanced training in taxonomy and identification skills. Many are suitable for career development if you work in an environmental field. We're also proud to be offering courses in partnership with British Trust for Ornithology (BTO), Bat Conservation Trust (BCT), The Mammal Society (MS), Amphibian and Reptile Conservation Trust (ARC) and The British Lichen Society (BLS). Sections include courses about birds, mammals, butterflies and moths, reptiles and amphibians, bees and other pollinators, plants, trees, fungi, lichens, marine habitats, National Vegetation Classification as well as many other specialisms.

Our wide range of walking, photography, painting and craft holidays are all about exploring the beautiful surroundings of our centres and taking inspiration from the natural world around us. They offer a wonderful chance to escape day-to-day life, relax and enjoy a sociable break.
We have increased the number of courses we are running under the theme of Health and Wellbeing and we also have a record number of courses running for young people, some of which are applicable for those looking to complete their Gold Duke of Edinburgh Award.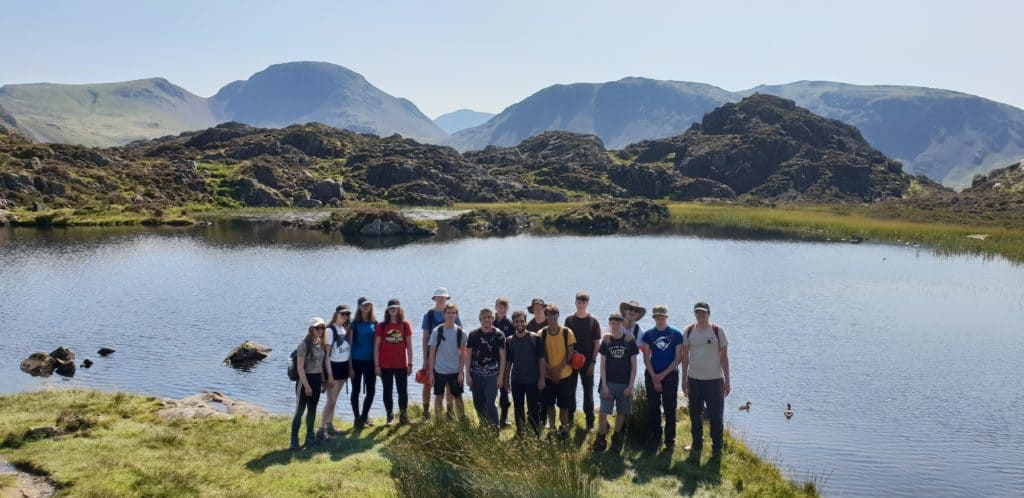 Our tutors are a mix of familiar faces who have returned to teach their courses at FSC year after year, along with new tutors who feel that the FSC audience would be interested in their speciality. One new tutor, Laura Hoy is teaching new courses with FSC this year which focus on Botanical Alchemy and Essential Oils:
My workshops involve making your own natural aromatherapy and skincare products using essential oils and other plant derived ingredients. I choose to run them at venues that have a connection to nature, preferably with plants around that yield essential oils. Working with the Field Studies Council is a great compliment to what I share as they are dedicated to taking care of our environment, this supports understanding how precious the ingredients are that we use in the course and how important it is to consider their origin, sustainability and quality. I'm really looking forward to being at each centre and although the course is classroom based, there will be space to enjoy the beautiful surroundings.

Laura Hoy, new FSC Associate Tutor