Discover more as you learn about marine invertebrates and improve your skills on our beginner to advanced courses.
We run regular marine invertebrate courses throughout the year delivered online and UK wide by expert tutors and follow a framework to progress your learning at a level to suit you.
---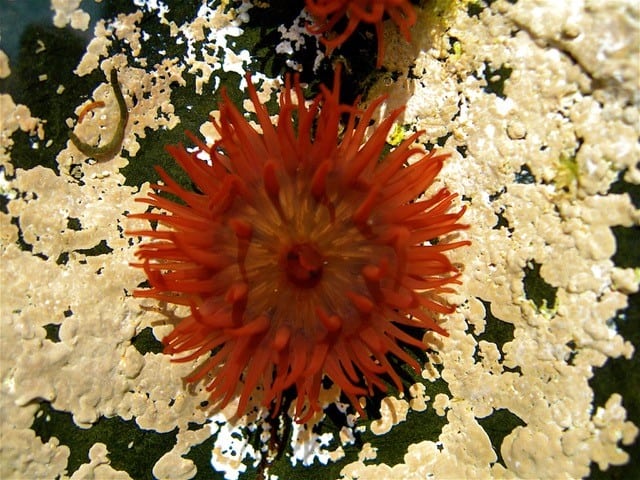 Marine Invertebrate Courses
Our marine invertebrate courses are delivered by experts in the field, and will equip you with the skills and knowledge to discover more about the habits and life-cycles of Britain's marine invertebrates. Our beginner courses are for anyone interested in discovering and exploring their ecology and expanding identification skills. You can learn how to identify the key characteristics of marine invertebrate and acquire or improving identification and survey skills. We also offer licensing courses for more advanced levels.
Training is led by expert tutors who are passionate about the subject. Taking place at venues across the UK, or online, our courses are designed to progress your learning at a level to suit your needs. If you are interested in our amphibian online training, you can read about our Moodle learning environment.
Each course is part of a learning framework. You can see the course level descriptions here. Natural history courses are available at all levels from beginner through to professional training.
Marine Invertebrate Resources
The Jellyfish Guide features 28 jellyfish and allied species of the British and Irish coast. Beautiful colour paintings show the key features of 28 species of living animals. Accompanying text covers the size, active months and habitat for each species.
The Athecate hydroids and their medusae Synopsis features identification keys to the 113 species of athecate hydroids and their medusae. Coverage extends to all species of the north-east Atlantic. These keys use external characters where possible.