Discover more as you learn about True Bugs and improve your skills on our beginner to advanced courses.
We run regular hemiptera courses throughout the year delivered online and UK wide by expert tutors and follow a framework to progress your learning at a level to suit you.
---
Our true bug courses are delivered by experts in the field, to increase both your you with the skills and knowledge.
What is a True Bug?
True bugs (Hemiptera) are one of the largest groups of insects found in the UK, with nearly 2000 species. This group contains shieldbugs, squash bugs, water boatmen, planthoppers, assassin bugs and the full aquatic water scorpion.
The word 'Hemiptera' comes from the Greek meaning 'half wing', which describes the partially hardened base of the forewings found in this group. They are characteristic, colourful bugs that display diverse patterns, sizes and behaviours. All species within this group possess a long feeding tube (rostrum) as a mouthpart which they use to feed. Some species are carnivorous; however, many hemipterans feed entirely on plant material and can, in some cases, cause damage to agricultural crops.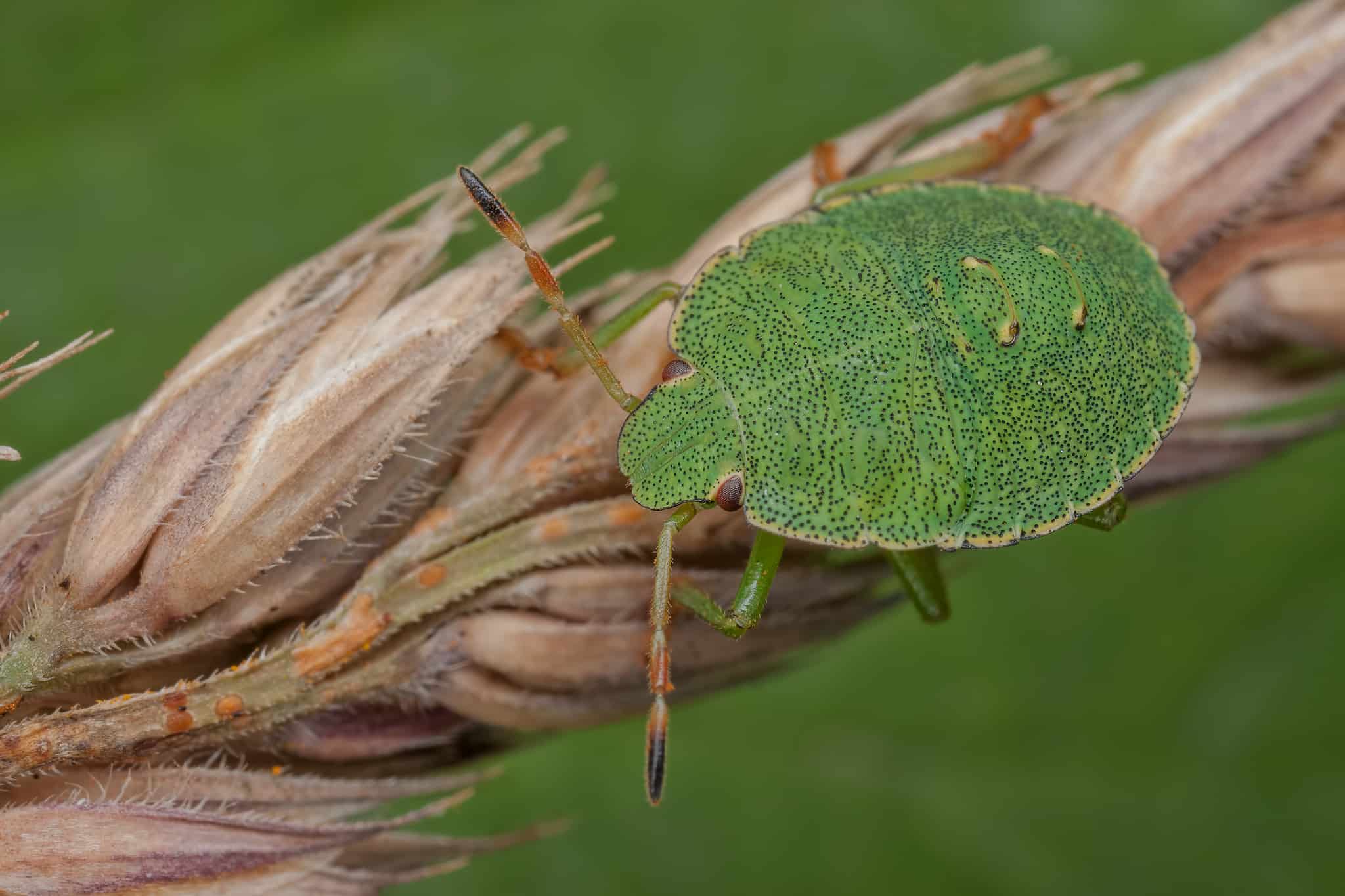 Hemiptera Courses
Our hemiptera courses are delivered by experts in the field, and will equip you with the skills and knowledge to discover more about this large group of invertebrates. Our beginner courses are for anyone interested in discovering and exploring the ecology of British hemiptera . Course combine the use of classroom-led learning and outside learning opportunities led by an expert tutor to give learners the skills to be able to identify distinctive species.
Training is led by expert tutors who are passionate about the subject. Taking place at venues across the UK, or online, our courses are designed to progress your learning at a level to suit your needs. If you are interested in our hemiptera online training, you can read about our Moodle learning environment.
Each course is part of a learning framework. You can see the course level descriptions here. Natural history courses are available at all levels from beginner through to professional training.
Hemiptera Resources
Bugs AIDGAP covers the families of adults of bugs in Britain and Ireland. It is designed for use with unprepared specimens at low magnification.
Shieldbug Guide features colour photographs of 45 shieldbugs and leatherbugs from Britain and Ireland.
Shropshire Shieldbugs is an atlas of shieldbugs and allies in Shropshire.