Do you have a keen interest in the ocean environment or a love of marine species? Ever wondered how marine scientists sample and study these amazing habitats and species in the real world? Fancy doing all this on a beautiful island on the west coast of Scotland, at a working marine research and education field centre? Then this is the course for you!
What this course will cover:
A range of topics, with practical and theory elements, including:
An overview of a variety of marine sampling techniques and equipment (theory and practical).
Opportunities to get up close and hands on with a range of fascinating marine species found around Scotland.
A collection of stimulating lectures, discussions, lab experiments and field excursions throughout the weekend.
Use of the facilities of a historic marine research station, including the research vessel, scientific library, aquarium, museum, centre grounds, cafeteria and gift shop.
Opportunity to learn about other Scottish island fauna as and when encountered (e.g. birds, mammals etc.).
A chance to ask any questions and explore any topic with an experienced marine biologist.
The exact course content can be tailored to some extent by the needs of you and your peers!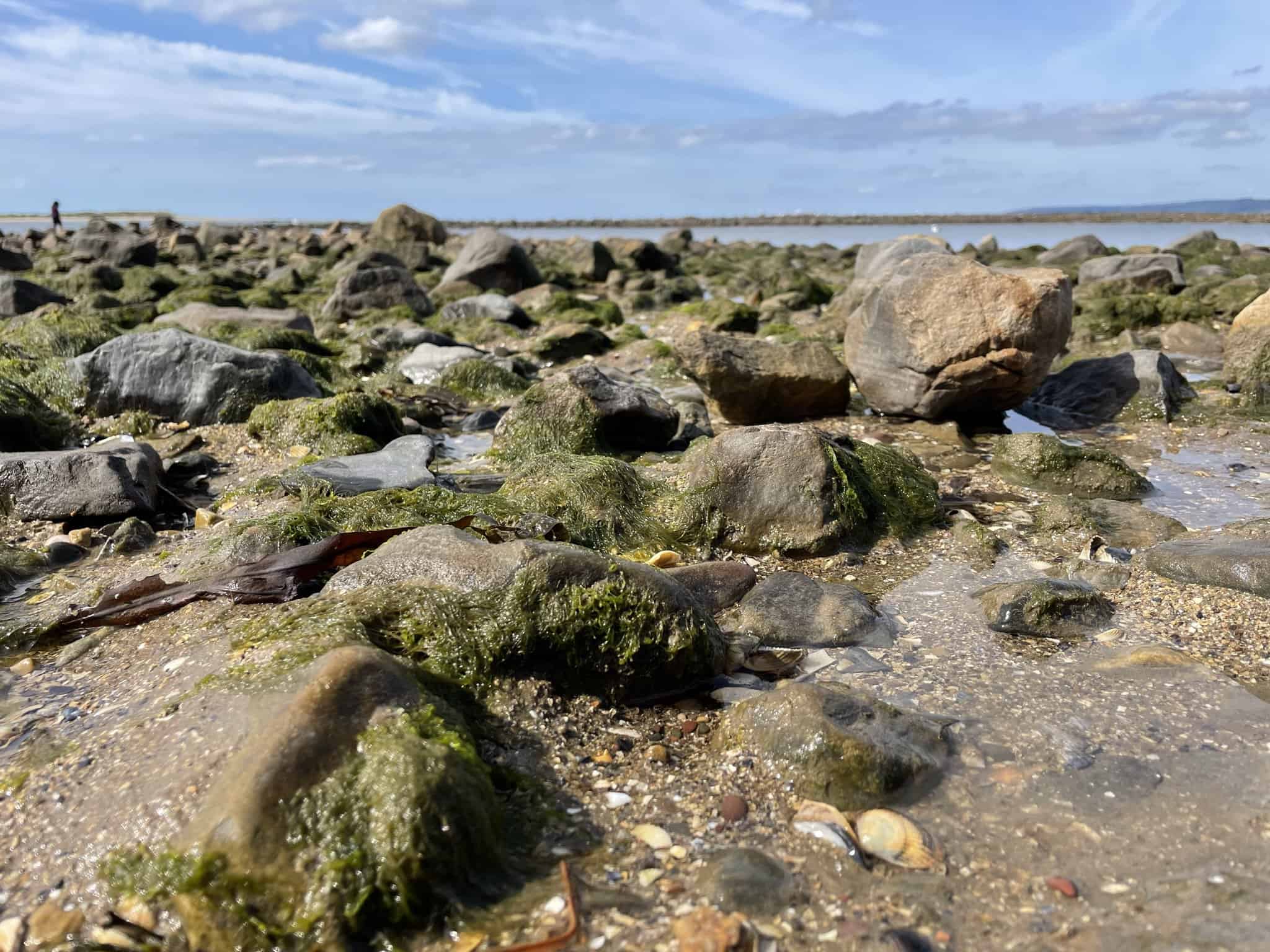 Read More

Learn introductory marine scientific survey techniques and discover a host of amazing organisms over this weekend course.

The world's oceans contain some of the most fascinating and breath-taking animals on the planet, yet accessing these organisms in order to study them often involves extensive knowledge, complicated equipment and a suitable setting from which to conduct research. Millport Field Centre has been a pioneering facility for marine research and education since 1897. In this time, the centre has hosted a wealth of scientists and students working together to answer some of the many questions we have about our oceans and coastlines. The centre is the perfect location for those wishing for a taste of how marine scientists work, and to encounter some amazing marine species whilst still being accessible to travel to easily!

The course will also include:

A half day boat trip around the islands of the Upper Firth of Clyde, deploying a range of marine sampling equipment. The trip will be conducted on Millport Field Centre's own research vessel, the RV Actinia. Time will be devoted to look out for seals, porpoise, seabirds and any other interesting wildlife we come across!
Free entry to the Robertson Museum and Aquarium
Any waterproofs, wellies and other field equipment required for the duration of the course

By the end of the course, you will be able to:

Deploy a range of marine sampling equipment from land and sea, over the course of two days working in a fully equipped marine laboratory and active research vessel.
Explain the theory and practical sides of different techniques used in the field of marine biology.
Identify a range of marine species including marine mammals, seabirds, fish, plankton, intertidal and benthic invertebrates(to name a few!).
Describe some of the adaptations marine organisms have to survive in the oceans and encounter a variety of marine creatures.
Gain an understanding of the different fields that marine scientists work in, what life is like as a marine biologist and tips on starting out in this field.
Explore different marine habitats across a beautiful Scottish island, on foot and by boat.

PLEASE NOTE the course fee is for tuition only. There is no accommodation provided with this course. If you would like to book accommodation, lunch and an evening meal at Millport please email [email protected].

Who Should Attend? – This course is suited to anyone with an interest in marine surveying and marine wildlife. This could include students wanting to gain practical experience, nature enthusiasts, ecologists, professionals, and those just wanting to immerse themselves in something new!

Knowledge Level – Beginner. Level descriptors can be found on the following web-page: Framework and Course Level Descriptors

Prior Knowledge – There is no prior knowledge required, but a basic understanding of science (high-school level) will benefit participants greatly in terms of getting the most from the course. Anyone and everyone will enjoy this course and leave with new experiences, a greater appreciation of marine survey techniques and the opportunity to encounter marine organisms that would otherwise be inaccessible.

Please email [email protected] if you have any questions.
About the Tutor

Jack Lucas

Jack is an experienced professional marine ecologist with broad range of field skills and scientific knowledge. With a focus on marine mammals and seabirds, Jack has worked all over the world on research projects studying these animals in their natural habitats. Jack was formerly the Senior Tutor at our Millport Centre, where he led the provision of science, wildlife and outdoor activity courses to learners of all ages. He has taught seabird, marine mammal and other wildlife courses at Field Studies Council centres for the last 6 years and has an in-depth knowledge of the sites and species that feature in his courses. His love of marine megafauna is channeled through his teaching, where learners will discover how they too can get involved with these amazing creatures!

Jack currently lives on the west coast of Scotland, and when back on land he can usually be found in the highlands or the islands, photographing wildlife or engaging in a variety of outdoor activities!
Example Timetable

Example Timetable

Day 1 (low tide: 1312)
09:00 – Course introduction
10:00 – Marine mammal & seabird survey techniques (lecture)
11:00 – Rocky shore ecology (lecture)
12:00 – Lunch (guided tour of aquarium & museum)
13:00 - Rocky shore excursion (practical)
16:00 – Marine sampling techniques (lecture)

Day 2 (low tide: 1424)
09:00 – Trip aboard RV Actinia to deploy a range of marine sampling equipment including grabs, beam trawls, plankton tows, CTD, fluorimeter, niskin bottles etc. (practical)
12:00 – Lunch (land observations for marine megafauna)
13:00 – Identification of benthic invertebrates (practical)
15:00 – World of plankton & oceanography (lecture)
16:00 – Plankton microscopy (practical)
17:00 – Course close-out

Note: itinerary may vary depending on weather. 
What's Included

The course has been carefully created by expert tutors and educators to help you continue to build and develop your knowledge and apply it within the field surrounded by like-minded individuals.

The course includes:

Classroom learning covering the theory of the species
Field excursions to apply new knowledge
Expert tuition for which the Field Studies Council is renowned
Clear objectives and progression
Bursaries and Subsidies

Student Discount

This course is eligible for a student discount. If you are a current student, please use discount code BioStudent20 at checkout for 20% off all Biodiversity courses.
Before You Attend

What to bring:

Notepad and pencil
Lunch and refreshments
Weather-proof clothing and wellies

There will be a member of staff with first aid training and access to a first aid kit on site. If you have special medical or access requirements, please let us know as soon as possible so we can plan the course.
Opportunities to attend this course
This course is not currently available to book. Dates will follow soon.
Sign up to our Email Newsletter
Progress Your Learning
This is a training course from the Field Studies Council, delivered by expert tutors with an approachable learning style. After attending this course, you may like to progress your learning with further relevant courses or branch out into other areas of natural history. The Field Studies Council offers both online and in person courses, so you can choose the learning style that suits you best.
The course gives you the opportunity to immerse yourself in a new subject and acquire novel skills. Our online portal gives you time to study at your own pace and fit the lessons around your own schedule.
If you have any questions about our courses please check our Frequently Asked Questions or email [email protected].
Group Bookings Made Easy
If you have a group of 10 or more individuals wanting to complete one of our courses, our team are available to discuss your options – from discounts to private team courses. Click here to find out more!
You can rest assured that the absolute best content from an expert in environmental education will be at your fingertips. In choosing a Field Studies Council course, you will be joining thousands of people who learn with us each year.