We welcome over 400 university groups to our centres for fieldwork every year
Research Opportunities
Undergraduate, postgraduate and postdoctoral students and early careers academics may use our field centres or field sites to carry out research – either as a one off visit or at regular intervals. Many of our centres have years of past field data and have already published research separately or working with others.
---
Fieldwork Courses
All our courses offer:
High quality field sites – either within walking distance or a short drive away
Fully risk assessed field sites with prior access agreements
Well equipped, WiFi enabled classrooms, lecture rooms and laboratories
Range of field equipment, microscopes and species identification guides
Courses can be completely taught by FSC staff or co-taught with University staff. FSC tutors are able to lead the fieldwork component or to provide specialist lectures. You are entitled to a free pre-visit to help plan your course.
Marine Biology
We can offer superb rocky shores of a range of exposures, as well soft shores and estuarine habitats. Other habitats available, dependent on location, include: salt marshes, sand dunes, coastal grasslands, shingle ridges and coastal lagoons, as well examples of marine conservation management and conflicts. We can also host more specialist marine courses such as fish parasitology and marine microbiology.
At Millport, Dale Fort and Orielton sea mammal and bird surveys can be carried out. Millport has a sea-going research vessel for carrying out benthic sampling and Dale Fort has a RIB for collecting plankton and other near shore samples.
I thoroughly enjoy taking students away from dry land aboard our scientific research vessel Actinia and conducting marine mammal and seabird transect surveys around the ClydeJack Lucas, Senior Tutor at FSC Millport
Ecology
The range of habitats on our doorstep makes courses at our centres ideal for teaching biological recording, taxonomic skills and field techniques as well as key ecological concepts such as succession, zonation and ecological energetics. Each of our centres will be able to offer a different suite of habitats which can include freshwater, woodland, mountain, upland and limestone grassland, mires, moorland and the marine habitats listed above.
Some centres have additional facilities such as a sea-going research vessel at Millport and a RIB for near shore sampling at Dale Fort. Slapton Ley manages the adjacent Slapton NNR and Malham Tarn is adjacent to Malham Tarn NNR.
Geography
The cross disciplinary nature of many geography degrees fits well the field sites, landscapes, settlements and habitats accessible from our field centres. Nettlecombe Court, Malham Tarn, Dale Fort and Orielton are within National Parks and are able to offer sessions on local conservation management issues. Centres such as Malham, Kindrogan, Blencathra and Castle Head offer scope for upland or mountain geographical studies. Orielton, Dale Fort, Nettlecombe, Millport and Slapton have access to sites where coastal management and coastal processes can be studied. Most centres have good river sites nearby and many are also convenient for human geography – rural settlements, tourism and urban studies.
Geology and Earth Science
Dale Fort, Orielton, Blencathra, Castle Head, Preston Montford and Slapton Ley are all situated in areas where Geology and Earth Science would be great places to study. Pembrokeshire has some of the most diverse geological scenery in the British Isles and over 250 miles of exposures. The Lake District is an area with a troubled Geological past that has included explosive volcanic eruptions, continental scale mountain building, faulting and folding throughout, mineralisation and metamorphism. The geology of Shropshire is more varied than any other area of comparable size in Britain with every geological era, except the Cretaceous, being represented in the county. South Devon also has a varied and ancient geology where the uplands are dominated by the granite of Dartmoor, and the sandstones, slates and other sedimentary rocks of Exmoor. The spectacular scenery of the Yorkshire Dales is a direct result of the area's unique geology – predominantly carboniferous limestone, capped on the higher fells by Millstone Grit.
Civil Engineering and Surveying
Many of our centres are in large, historic buildings within their own extensive grounds. Often they have heritage, landscape or environmental protections and make ideal case studies or practice sites for a range of field techniques. There is also easy access to neighbouring natural or built landscapes.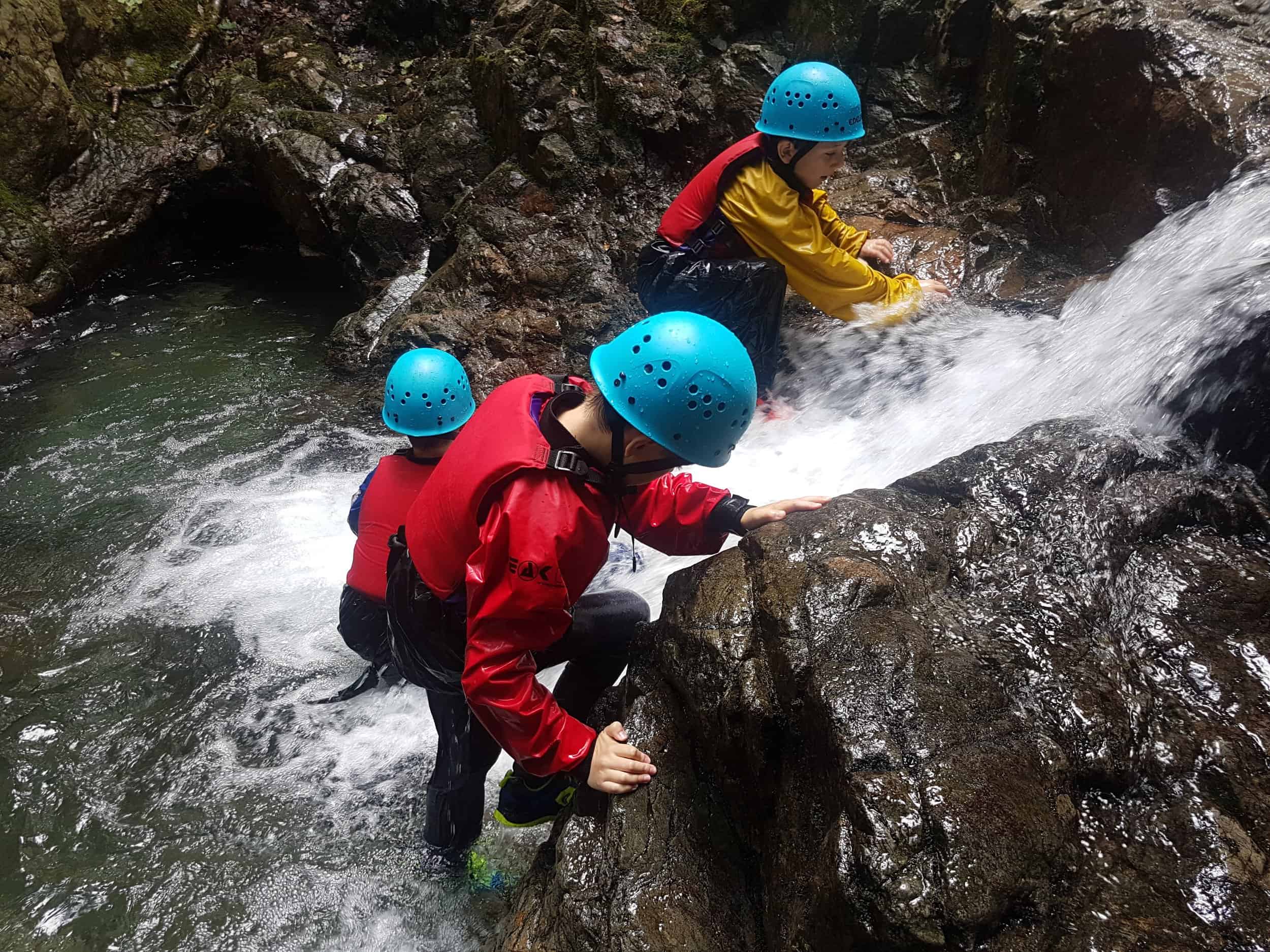 Outdoor Education
Some of our centres are particularily well suited to support outdoor education courses. Castle Head, Kindrogan and Rhyd-y-creuau all have access to high ropes courses and equipment for climbing and water based activities. Other centres such as Dale Fort, Orielton and Millport have strong links with local outdoor activity providers, especially water sports. All our centres are well placed to lead or support the fieldwork elements of any outdoor activity course.
Teacher Training
Courses can range in length from half a day to a week in length and can focus on any of the following:
Secondary Geography
Primary Geography
Secondary Biology and Science
Primary Science and Environmental Studies
Forest School Training
Using ICT in the the Field
In addition FSC offers a set programme of courses for teaching professionals which can be booked by individual participants. Our latest teacher training courses can be found here.
Foundation Level Fieldwork
Our centres can lead introductory field courses in fieldwork sampling, monitoring and biological recording. These courses include basic field identification skills for habitats such as grassland, woodland and freshwater and as well as key ecological concepts such as succession, zonation and ecological energetics. Group or individual investigations conclude the course introducing students to research planning and analysis skills (including statistics).

As well as the traditional fieldwork degrees, our centres host residential courses in a wide range of university levels subjects, such as History, English Literature, Art and Drama.