Food production in the UK has doubled in the last 40 years. Since the Second World War the intensification of farming has diminished the variety of habitats within ecosystems and reduced species diversity.
Direct impacts
removal of hedgerows and grubbing out woodland
switch from spring to autumn sowing, reducing food and habitat for many species.
creating monocultures, for example replacing natural meadows with cereal crops or grass for silage
filling in ponds and draining marsh and other wetland
over-grazing of land, for example upland areas by sheep, thereby preventing regeneration of woodland.
Increased use of pesticides and inorganic fertilisers
absence of crop rotation and lack of intercropping or undersowing.
Case study: Southern Marsh-orchid
The Southern Marsh-orchid is a native orchid common to waterlogged neutral chalk soils typical of fens and marshes.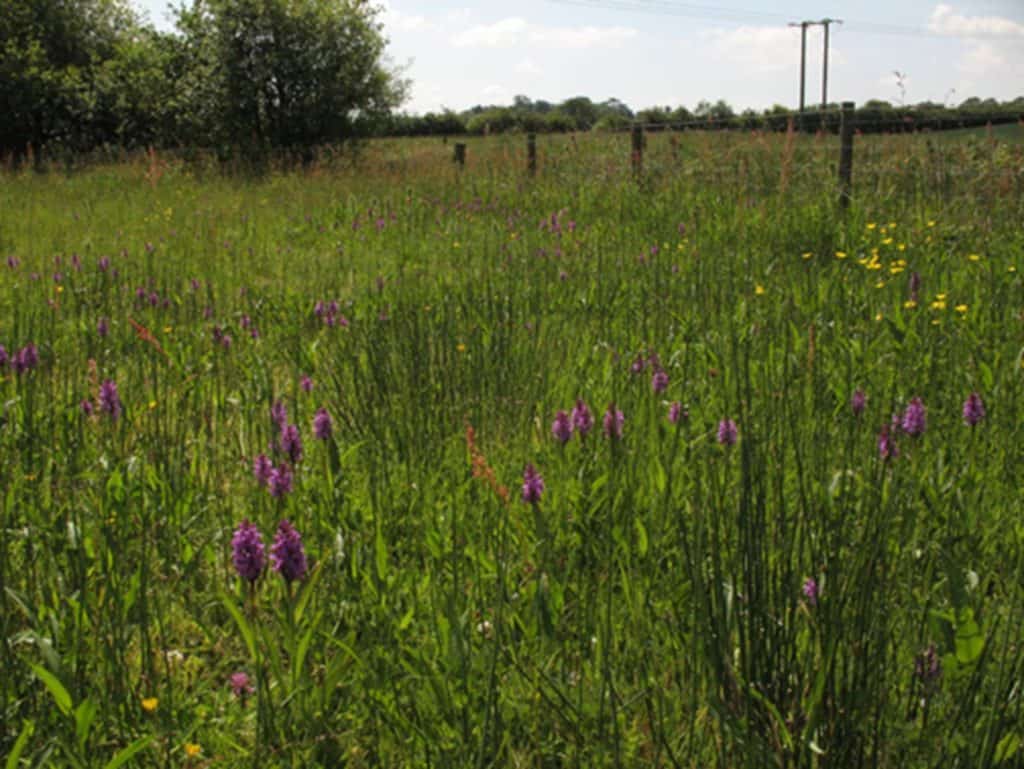 Extensive development of land and the draining of wetlands has led to a dramatic decline of the southern marsh orchid. However is more recent years it has stared to make a come back particularly in wet meadows such as areas of set aside.
Eutrophication
Basic nutrients are necessary for the growth of plants. If certain nutrients become too prolific some plant species develop especially well and can soon dominate a water body. Phosphate and nitrate are two such nutrients and these have arisen mainly from run-off from agricultural land where chemical fertilisers have been added. Other sources are possible but these have been the main culprits leading to eutrophication the increase in nutrient levels of water.
Eutrophication is can be dealt with by a) treating the symptoms and b) removing the causes.
Case study: Slapton Ley
Algal blooms are weather dependent as light is a limiting factor for the photosynthesis of algae. Water quality improved in 2012-13 due to the poor weather conditions – lower light intensity and increased rainfall means water is flushed through the outflow at Torcross – but summer 2014 saw severe toxic algal blooms. Severe rainfall events cause problems with diffuse leaching of nitrates in soil.
Leaching from farm land is difficult to control but the reserve has been involved in several projects to work on this including EU funded Cycleau project looking at problems with land management in river catchments, and also Catchment Sensitive Farming.
More information on monitoring water pollution using invertebrate indicator species can be found at the Nuffield foundation.
---